In the world of android phones, big names like Samsung, Galaxy series, and Google Pixel take away all the limelight. Unfortunately, amid extreme hype around these giant companies, praiseworthy smartphones like the Vivo X series are often taken for granted. Vivo produces innovative smartphones while mirroring its competitors. The company has a separate fan base of loyal and innumerable passionate users. Vivo X Fold Plus is considered the top-end successor of the X series. The company has made the latest flagship with the fastest processor, advanced cameras, long-lasting battery hours, and much more. The revolutionary foldable design and noticeable specifications are explained broadly in this review.
Here's a comprehensive review to cure your confusion about what you get when you pick up a Vivo X Fold Plus. It has everything you need to know about the flagship smartphone from its picture quality, and prices to availability.
Foldable Display and a Durable Body
Have a look and feel the design of the premium model of the Vivo X series. This smartphone is a foldable device with an OLED screen of 8.03'' inches when unfolded and 6.53'' inches if folded. Vibrant display resolutions of Vivo X Fold Plus are 1916 x 2160 and 1080 x 2520 pixels unfolded and folded respectively. It comes with another splendid feature of HDR10+ and a refresh rate of 120Hz.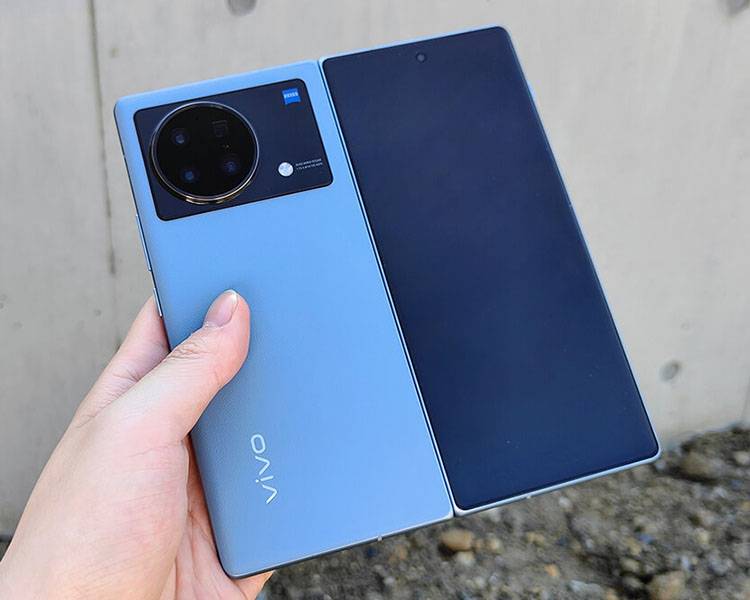 This smartphone weighs 311 grams which is not much changed from its predecessor. It is highly protected with Corning Gorilla Glass. The use of a ceramic shield saves the smartphone from maximum scratches. Vivo X Fold Plus is available in three colors blue, black, and red. The flagship model is not waterproof and one has to be careful while using it.
Quad Cameras to Capture Commendable Pictures
An all-rounder successor has a circular camera module located in a rectangular module. This smartphone comes with four cameras catering specific needs of their zealous buyers. The first camera is 50 MP (wide angle), and the second is 8 MP (periscope telephoto angle with 5x optical zoom) to capture amazing pictures. The third camera is 12 MP (telephoto with 2x optical zoom), and the last one is 48 MP (ultrawide) to take more detailed and sharp pictures.
Extravagant video quality (8K@30fps) is another positive feature of the foldable device. According to the company's claim, one can record clear videos without the fear of shaking hands.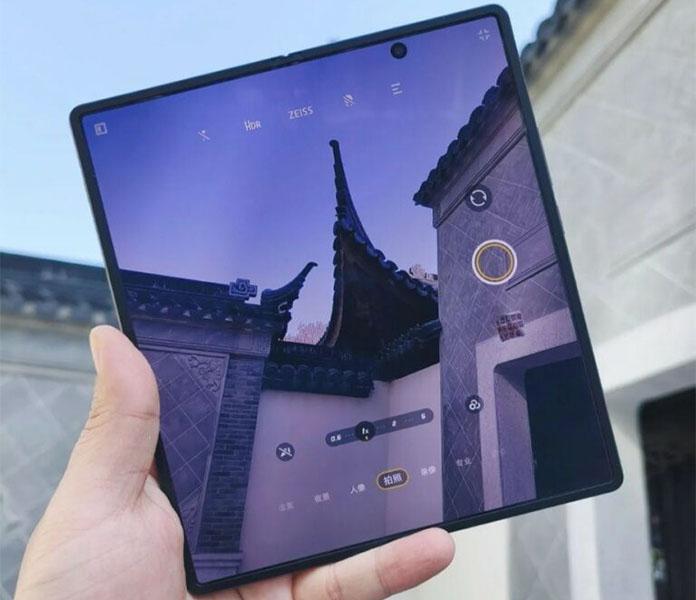 Selfie Camera Results
Vivo X Fold Plus has a single selfie camera of 16 MP (wide) HDR and video recording of 1080p@30fps. It allows you to capture wide-angle selfies and save your special moments of life. The selfie video camera also solves the problem of shaky videos and records each distinct detail.
Battery Life and Fast Charging
The flagship model has long-lasting battery life that stays up all day and has 4730 mAh. There's a claim that the device has a wireless fast charging option of up to 50W. The smartphone also has reverse wireless charging up to 10W. The battery of the smartphone is non-removable.
Hardware and Software Details
Vivo X Fold Plus has the latest Snapdragon 8+ Gen Qualcomm chip that ensures efficient performance of the smartphone. The efficiency of the Vivo X series successor increases with an Octa-core processor up to 3.19 GHz. The graphic unit of Adreno 730 uplifts the visual experience of the user. This foldable model has 12GB RAM with 256GB and 512GB internal storage. This smartphone does not have a card slot in it. Vivo X Fold Plus has an Operating System of Android 12 to boost the overall execution.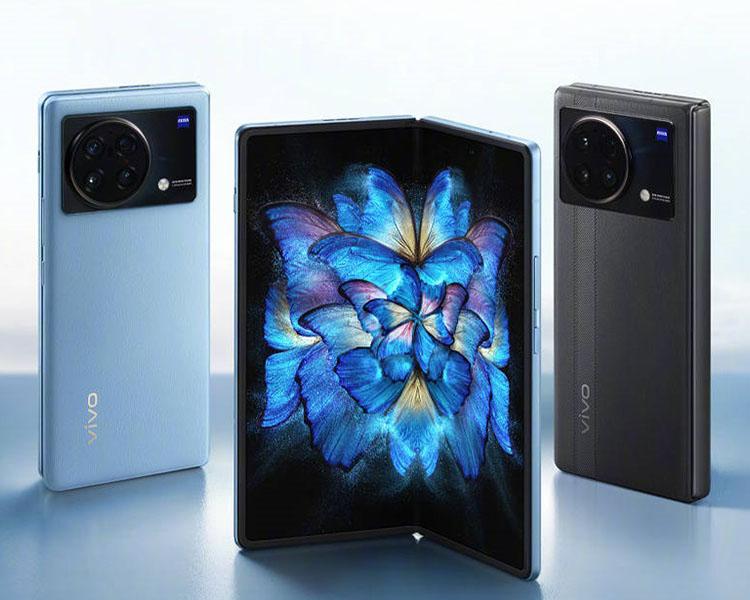 What's in the Box? (Accessories)
Vivo always tries to bring the most innovative technologies into their smartphones. They deliver different variants of smartphones in different parts of the world. Unlike the other mighty company smartphones, we get some accessories when we pick a Vivo set. In a sophisticated black box of Vivo X Fold Plus, we get a dual cord charger, a USB-C plug, and a headphone set with extra earbuds. The flagship model does not have a headphone jack hence the company provides the headphone with a USB-C cord.
Availability, Launch, and Price
Vivo X Fold Plus has unofficially launched in some countries on 26 September 2022. It is available at a sum of $1483 US dollars. The company has not either released it on its official website. The smartphone is not easily available in most of the countries until the dust settles. One would be able to buy it from multiple online platforms such as Amazon, eBay, and Alibaba.